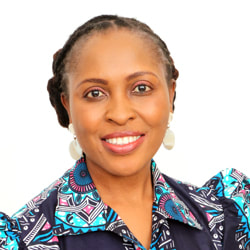 Dr Bibian Kalinde
Zambia
President 2023-2025
Bibian Kalinde has 14 years of teaching music in tertiary institutions. She has been a lecturer at the University of Zambia since 2010. She completed her PhD and Master's degrees at the University of Pretoria and her undergraduate studies at Kenyatta University. Her research interests are in music education in tertiary and early childhood education. She has been involved with the Zambian Association of Musicians and is the founder of Sauti Music Education and Consultancy Services.​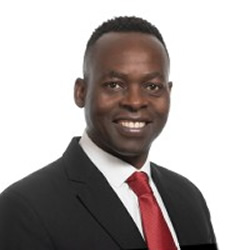 Nelson Nyiko Manganye
South Africa
President Elect
Nyiko Nelson Manganye has a background of over 20 years in Music Education. Now a music lecturer at the University of Pretoria, his research primarily focuses on Music Business, and he is currently completing his doctorate. He obtained a Master's degree in Music Education from the University of Pretoria, after a BMus (Jazz) Education from the University of Cape Town. In 2003 already, he presented a paper at the PASMAE conference in Kenya. This paper marked the beginning of a fruitful collaboration, resulting in a chapter titled "The indigenous music theatres of the Tsonga people of South Africa," which was showcased in the book, Emerging Solutions for Musical Arts Education in Africa. He conducted a workshop on "Indigenous Tsonga children's game-songs" during the PASMAE conference in Swaziland and gave a paper at PASMAE in the Seychelles entitled "To what extent can music performance be a long-term and economically sustainable career for South African popular artists?" He most recently presented his research at the 2023 Ghana conference: "Backyard music power: Following the trajectories of how amapiano developed from South African townships."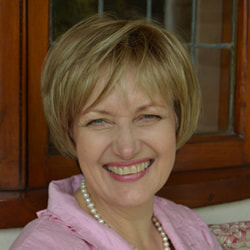 Dr Dorette Vermeulen
South Africa
Immediate Past President
Dr Dorette Vermeulen is a dedicated educator and researcher in the fields of Music Education and Musicology. Having served on the EXCO board of PASMAE since 2017 and as its president from 2021-2023, Dorette has been fortunate to contribute to the growth and development of music education and research in the region. As senior lecturer at the University of Pretoria in South Africa, she has supervised numerous doctoral and master's students, each of whom has made valuable contributions to their respective fields. It has been a humbling experience to witness their growth and accomplishments. In the realm of research, Dorette has published her work in refereed journals and presented papers at various conferences and remains grateful for the collaborative efforts that made these achievements possible. As a founding member of the Kodály Society of South Africa, an organisation dedicated to the promotion of the Kodály approach to music education, her involvement in this society reflects her genuine passion for innovative and effective teaching methods, inspired by the desire to enhance music education for learners of all ages. She hopes to continue learning and growing alongside her colleagues and students, always mindful of the humility that comes with such a privilege.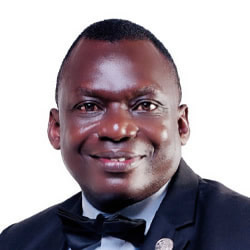 Dr Benon Kigozi
Uganda
Secretary General
Dr Benon Kigozi is a senior faculty member at the Department of Performing Arts and Film of Makerere University, Kampala, Uganda. Previously Head of Music at Africa University in Zimbabwe, he is Past President of PASMAE, current President of the Uganda Society for Musical Arts Education (USMAE) and Immediate Past Chair of the Music In Africa Foundation on Education and Content, current Chair of MusiConnexions Uganda and the Secretary General of PASMAE. He is a past Board member of ISME.​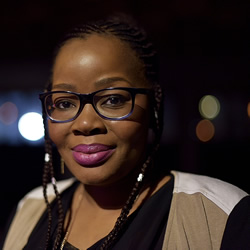 Phuti Sepuru
South Africa
Vice President Southern Region
Phuti Sepuru completed her Bachelor, Master, and Doctor of Music degrees at the University of Pretoria. She is now a Lecturer in Musicology at the Department of Art and Music, University of South Africa (UNISA). Sepuru is the Vice-President (Southern region) of PASMAE and a Board Member of the South African Association for Jazz Education (SAJE). She has attended the PASMAE conferences in the Seychelles and Ghana, where she most recently presented a paper entitled "'Tales from the South': Exploring musical identities and South Africanness in jazz pianism". Professionally, she is very active as a versatile session musician who has worked with many artists and projects. These include: Winnie Mandela Tribute Concerts (Tshepo Tshola, Judith Sephuma, Siphokazi, Zahara, Simphiwe Dana, Dr Tumi, Ringo Madlingozi and the Bala Brothers); Women in Song Legacy Tour (Abigail Kubeka, Dorothy Masuka, Mabongi and Deborah Fraser); Candy Tsamandebele, Concord Nkabinde, and Simphiwe Dana. More recently, she joined the "Nelson Mandela: The Song Lives On" project as pianist and backing vocalist.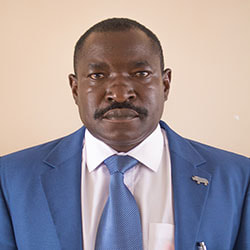 Prof Mellitus Nyongesa Wanyama
Kenya
Vice President Eastern Region
Mellitus Nyongesa Wanyama is currently a Professor of Music (Ethnomusicology and Musicology) at Kabarak University, Nakuru, Kenya, where he has served as the Founding Dean, School of Music and Performing Arts, since August 2015. Prior to moving to Kabarak University, he taught, for over 10 years, Music and Dance at Moi University. He was the Founder of Music Studies at Moi University. He is a music educator, composer, arranger, choral trainer, choreographer and adjudicator of music and dance. He is the Founder and Executive Director of Utafiti Foundation Publishers.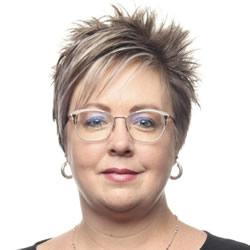 Susan Brümmer
South Africa
Operations Manager
Susan Brümmer is a well-known music teacher in various areas of South Africa. She has worked at both government and private schools, and at all levels from pre-primary through to high school. She has taught class music, different instruments (piano, keyboard, singing, recorder, marimbas) and theory to both individual students and groups.
Having conducted many choirs, Susan has also adjudicated Art Festivals, Eisteddfodau, Revues and singing competitions. She and a colleague presented practical music classes to fellow musicians at the 2019 PASMAE Conference in Seychelles, and with colleagues from America, Australia, Finland and South Africa presented at the 'Orff Africa 50th Celebrations' in August 2022.
Susan is a member of the South African Society of Music Teachers committee, and in that way also supports PASMAE and ISME. But despite activities at such levels, she states unequivocally: "My biggest passion is sharing my love of music with children".
PASMAE Honorary Members
PASMAE is pleased to have awarded honorary memberships to the following:
Caroline van Niekerk (2015). Honorary Life Member
Meki Nzewi (2015). Honorary Life Member
Judy Thonell (2017). Honorary President
Benon Kigozi (2021). Honorary President
Dawn Joseph (2023) Honorary Life Member
Zenda Nel (2023) Honorary Life Member